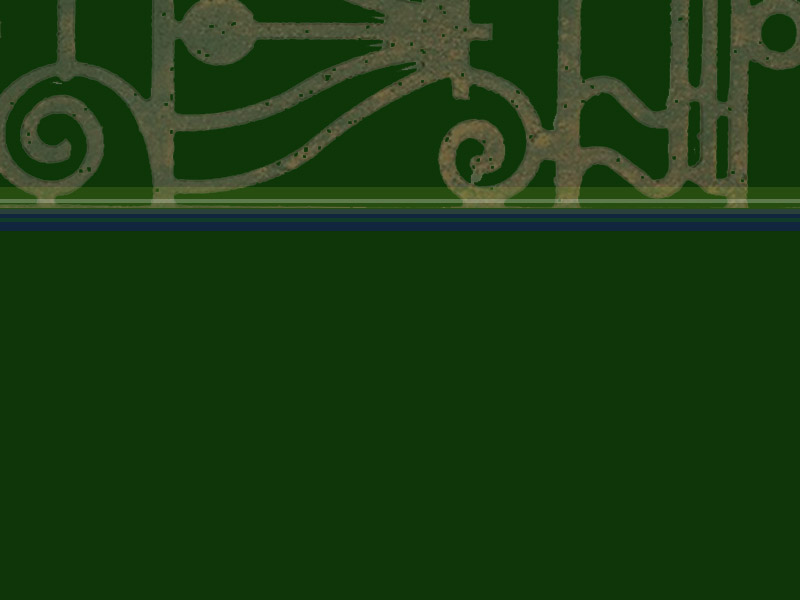 "Van Gogh's Hillside"

 Giverny, France

16"x20"   watercolor

 $150.00

"Monet's Church"

 Giverny, France

12"x14"  pastels

 $250.00

My lifelong dream, ever since I was nine years old was to paint in Monet's garden in Giverny, France.  My dream finally came true.  I painted for 10 full days in the gardens and also spent time painting in the French countryside. These paintings were painted "plein-aire" ( painted while outside there in the garden).  I must say….it was a dream come true!!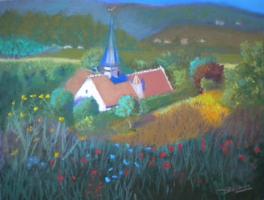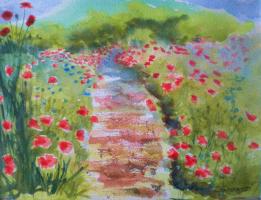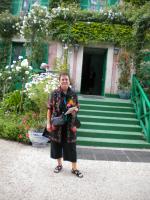 Here I am in front of Monet's house!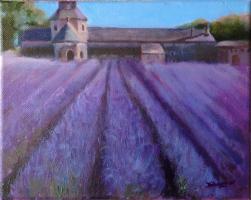 "Abbey de-Senanque, Provence, France 2015

8"x10"  Oil on canvas    sold

This year, I spent 2 weeks painting in the South of France, Provence. Also spent a few days in Paris in Montmarte.....I feel so at home there!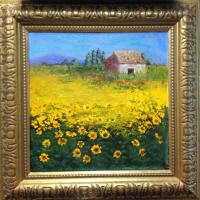 "Sunflower Fields in Provence"

12" x 12"    oil on board

                sold